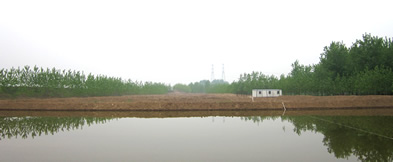 We're specializing in exporting Chinese Goldfish, Koi and aquarium animals, also skilled at aquarium system engineering. We always cooperate with governments to improve the technique of breeding, disease treatment and water processing.

We have our own farm about 1,500,000 sq. ft, which is the biggest ornamental fish producer in Jiangsu province. It makes our all year round supply is true.
Bio-Security Management & Technologies on Live-Fish Conditioning Process to comply with International Bio-Security Requirements.
We are skilled at ornamental fish high density packaging, about twice density of other Chinese ornamental fish exporters, which saves your freight charge greatly. And we always make sure that all the fishes in our farm is disease free, our policy can insures you that fish from us will arrive at your door strong and healthy.
All rights reserved © 2011 ICP No.06037003 info@aquachen.com